Shoe shop
Fábricas de León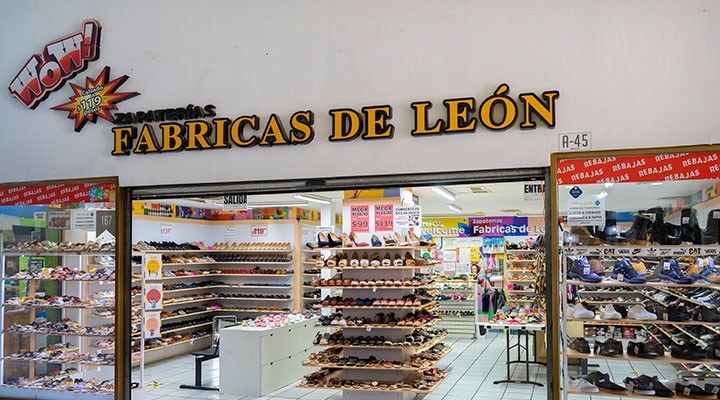 Because what is made in Mexico is always well done, Plaza Caracol, your friendly plaza in Puerto Vallarta invites you to visit Zapaterías Fábricas de León.
In this shoe store, located in section 1, first floor of Plaza Caracol, you will find shoes imported directly from Leon Guanajuato with the best quality for your feet, the best option where you can find shoes for the day to day! shoes for your children's school, plus multiple options for all ages, in leather, synthetic and many others with direct factory prices.
Meet their online catalog: 322 185 1377
They have incredible wholesale discounts that we are sure you will love. Get to know their 2 for 1 sales, seize the opportunity!
Visit them in their 3 branches Do you already know them?
Local 4-5A, Plaza Caracol
Emiliano Zapata 169, Pitillal, Centro
Local C22, Plaza Lago Real
They have work vacancies available. If you are looking for a job, write to their WhatsApp
Payment method:
Cash only