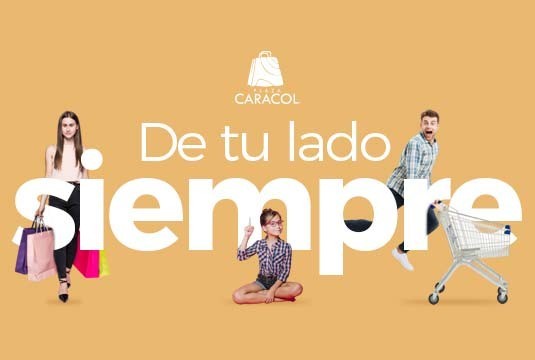 Before, we must remember that this has been an atypical year from the previous ones and as such, the Buen Fin 2020 will also be different. To avoid crowds and to ensure optimal care, this year instead of 4 days of offers and settlements, it will be 11 days so that everybody can get the best offers in Vallarta. Don't miss out on the shopping opportunities, but neither should you miss out on the opportunity to be safe at Plaza Caracol. You can consult all our promotions here
Proud to be the shopping mall with the most history in Puerto Vallarta, we have a great variety of commercial offerings for all ages and tastes. For example, if you are thinking of changing that old mattress that does not allow you to sleep peacefully this is the right time with the Super Colchones in Plaza Caracol, it brings you discounts of up to 70%!
Considering that winter is coming to Puerto Vallarta, which due to our tropical climate is only a pleasant drop in temperature, makes it perfect for sunbathing on our beautiful beaches; Sirena's Beachwear offers the best deals with discounts of 20% on swimsuits and 30% on beachwear. Make the most of it and get ready for the tropical winter in Vallarta.
During this period of Sana Distancia and its evolution to the new reality, many people decided that it was the perfect opportunity to get in shape and have the figure they always dreamed of. GNC offers nutritional supplements for your health and increase your muscle mass, with a discount of up to 40%. If you are among these people, you will love the Buen Fin 2020!
Our shoe stores also added to the seasonal offers where you can find special prices in the stores of Dportenis, Fábricas León, Zapatería Christy and USA Shoes. Renew your shoes, there are no more excuses!
SORIANA is not far behind in its promotions with its "Savings Festival" where you can find all kinds of discounts and special promotions on its thousands of items such as Televisions, Computers, Domestic Appliances, Clothing, Food and much more.